Customising a cabinet in CabMaster Software
Customise a Cabinet

Cabinets can be customised
before or after
they are placed on the drawing.
For comprehensive discussions see also the following:
CabMasterPro Help topics [F1] :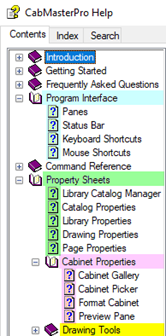 | | |
| --- | --- |
| | |
| | Different ways to select cabinets for placement. |
| | Customise Before and After Placement |
| | Pictorial representation of cabinet |
| | Default Settings and BasedOn |
| | BasedOn Library (.qil) and Catalog (.qim) |
Library User Guide in the /Docs folder of your AMS software product or installation CD.



Cabinet selection is made from the Home tab. You need to:
1. Select the required library, in this example CM-Cabinets
2. Select a cabinet/item from the 'Cabinet' dropdown, in this example 'Curved Panel'

3.
Then, as a matter of personal choice, either:
C

ustomise before placement

by double clicking on the Cabinet Tool

. The window is displayed in blue and shows the properties of the cabinet you are

about to add

when you next click on the drawing.




Drawing tools are like a staging area where items are
prepared for
addition to a drawing. See Help Topics [F1] on
Drawing Tools
(image above) as these include Walls, 3D Models and Lights.
When selected,
all the data for that cabinet is placed into the 'Cabinet Tool'
. Then, provided the 'Cabinet Tool' is active (button depressed/yellow) when you click on the drawing, the cabinet described by the current cabinet tool data is inserted at selected point on the drawing.
Customise cabinet after placement

by double clicking on the selected cabinet OR right-clicking on the selected cabinet: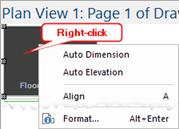 This will present a menu from which you select the 'Format...' option.
The window will be white as shown below.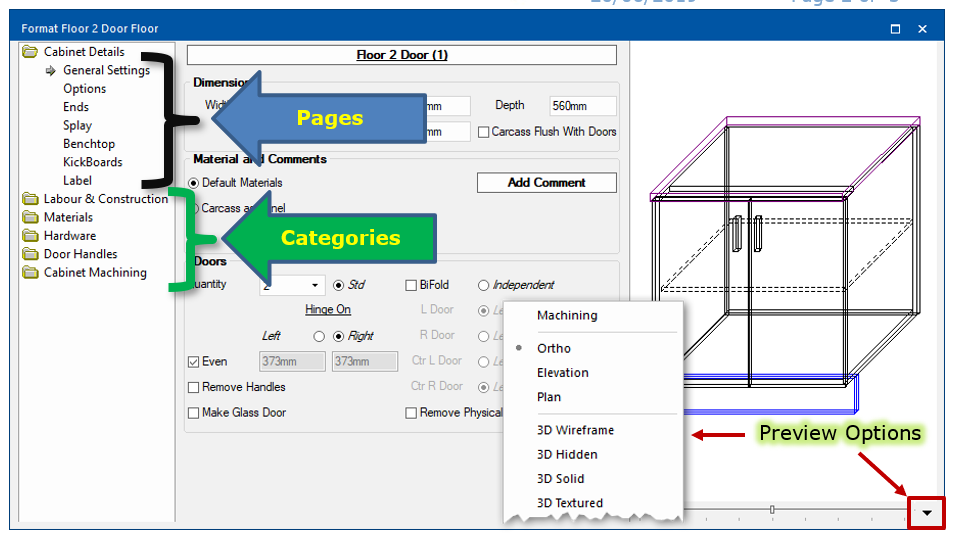 Notice that there is a Category tree on the left. This is divided up into
Categories
under which there are
pages
, to help you find relevant options, especially when reading HowTos.
The
Preview Pane
will reflect all changes as they are made using the options. Also, you can see a representation of your cabinet in Machining, Elevation, 3D views, etc. and rotate by using the scroll bar or the menu that is provided when you click on the arrow as shown above. For more on the 'Preview Options' see Help Topics [F1].
Cabinet Properties

The 'Format Cabinet' property page is a Windows modeless dialog. This means that all changes are immediate and there is no need to 'Save' changes with 'OK' or 'Apply' buttons. This means that as soon as you check a checkbox or type into an entry box, and move on to another control, changes are made. This is called 'changing the focus' in all Windows applications. You can click on the

at the top right-hand corner to close the window but it will make no difference to the settings.


NOTE: Cabinets can also be formatted within the Library Catalog Manager, located on the View tab, but this is only available to CabMaster Designer Pro and higher software level users.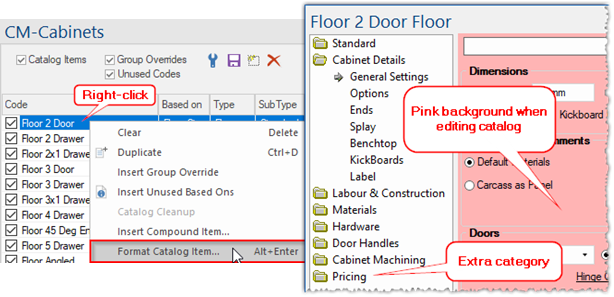 Categories
The
Cabinet Details
category allows you to alter your cabinets' dimension e.g. width and height, as well as the number of doors, shelves a cabinet will have and other options which allows you to customise your cabinet.
The
Labour and Construction
category allows you to alter the way your cabinet is constructed. Allows you to choose whether the cabinet will have mullions, rails and lets you enter the door gaps that the cabinet will have. There are also options for edging, which allows you to choose which components of the cabinet that will be edged. Labour options allow you to refer to the processes and amount of time each process will take in the construction of your cabinet. This area can also be used in conjunction with pricing tables to generate invoices and quotes.
The
Materials
category
lets you choose materials for each component of your cabinet. To create new materials, see the CM-Cabinets Help topics from within your software. (See below)
The
Cabinet
Machining
category is only available to Manufacturing customers. It gives you the ability to add a special cutout to your cabinet for example a duct, a cook top or even a sink. It also allows you to view your cabinets' components before they are exported into EzyNest so that you can make sure that all drill holes, cam holes etc are correctly positioned before exporting the job.
Help Topics

You will need to select the CM-Cabinets library on the Home tab, then use the dropdown menu to open the Help Topics as shown below: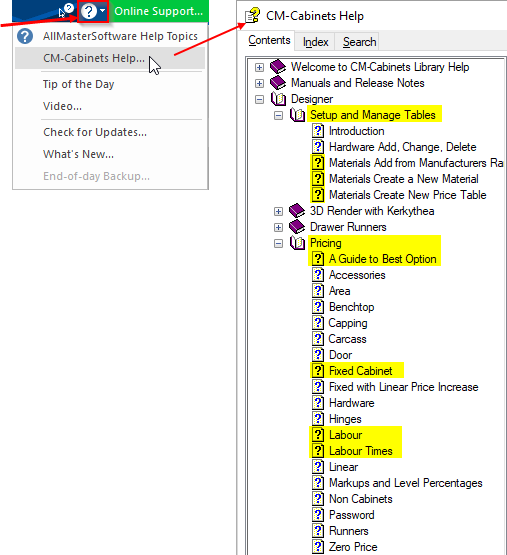 T

he latest manual and release notes with your version update.




I

nformation on how to setup and manage your tables, e.g. Materials




H

ow to apply pricing




A

nd more...
This information can also be located in the Library User Guide and HowTo's.

TIP: Click the attachment to download this HowTo to your desktop as a .pdf